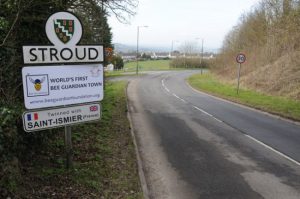 If you are preparing to move and you have decided it is best to relieve some of the stress and work by using a moving company you will be looking for the best removals Stroud has to offer, and that will include us, Cheltenham Removal Company Ltd.
We offer a high-quality moving service with a team of professional and experienced movers. Whether you lack the experience, do not have the time, need the physical help or just do not want the job, we can handle any part of the process for you, from packing, moving to unpacking should you wish it!
Aspects to look for in a reliable removal business
A good business should makes things easier for you, not more stressful or give you more things to worry about. We will;
• Try and make every part of the move run on time and go smoothly
• Co-ordinate the process in a professional manner
• Use high-quality packing supplies and do all we can to protect your belongings
• Offer up to 50 thousand pounds insurance against accidental damage
• Use our experience to your advantage including planning ahead and a visit to assess your belongings and what your needs are
• Offer fair pricing and develop a service that best suits your needs at a price you can afford
• Work respectfully not just with your belongings but also with you
We are a family business and we are proud to have been doing removals Stroud and surrounding locations, for more than 30 years.
The pressure of packing yourself can be avoided!
Just the packing alone can be hard, both emotionally and physically. It is not always easy to know whether you have all the materials you need, it can be disorganized quite often and that then causes more mayhem and difficulty at the other end of things when it is time to unpack and you cannot find a kettle, and all you want is a cup of tea!
Cheltenham Removal Company Ltd does not just do the moving part of moving day, though we can if that is what you want. We also can help with the packing itself, we bring all the materials needed, we have so much experience that it is efficient, easy to unpack and find things, and gives you room to think of other more pressing things.
Storage and Removals Stroud based
Whatever you are moving out of, to whatever you are moving to, we have had experience in all kinds of removals Stroud and surrounding. Boxed items, delicate china, large furniture, a grand piano, expensive paintings. We can handle it all. We are also able to offer our clients the benefit of our storage units in Quedgeley. If for any reason you cannot move into your final destination just yet, or you have certain items that need to sit in storage, for the time being, let us know. We can store a range of items in a very secure location.
Give us a call today and let us help bring you some peace of mind. You can find our contact details on our site. We can talk to you about our prices and offer you a detailed quote completely free with no obligation either!
Ask for a FREE survey!!
Contact us now
01242 820066